To help mark the anniversary Randy Thatcher of internationally recognised barcoding gurus Tharo Systems visited from Cleveland, Ohio.
Randy commented "As manufacturers we rely on our distributor network to effectively market and support our products and as Weyfringe are the longest serving EASYLABEL distributor worldwide I felt it important to help mark their anniversary in person, I finally also got the opportunity to walk in the Lake District making it two mountainous achievements in one year!"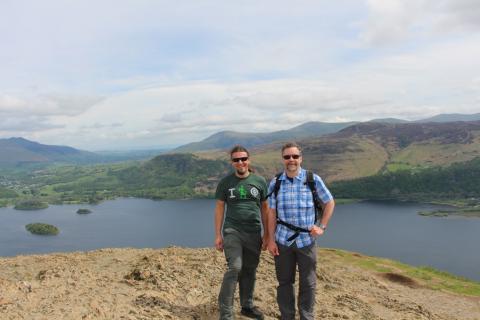 Randy's visit to personally thank the Weyfringe team for all their hard work was much appreciated said Andrew who emphasised how hard his team works to provide the best customer service and  business opportunities. "we have made it to 50 years but still work hard to ensure that our products and support are the best we can make them, otherwise why would we still be in business in another 50 years."