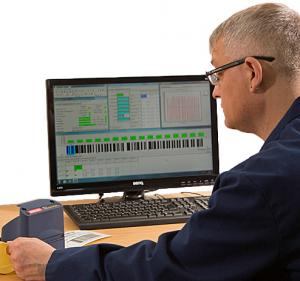 Our health check assessment will be carried out using ISO15426-1 compliant calibrated instruments, which are considered by most retailers to be the industry standard solution to recognising barcode quality problems and identifying any required changes. As more retailers are specifying Data Matrix two dimensional barcodes we have now added 2D barcodes to our free service
The assessment will include the production of a detailed printed report confirming the pass or fail status of your barcode, and if a fail, the parameters causing the problem.
Our trained staff will be happy to talk you through the report and help you with any modifications which may be required.
To take advantage of this offer just call 01642 490121 and ask for a Free Barcode Health Check.
This offer is restricted to UK registered companies and may be limited to one health check per company.